Gretchen and jeff relationship advice
How Does Gretchen Rossi Feel About Vicki and Brooks' Relationship? | The Daily Dish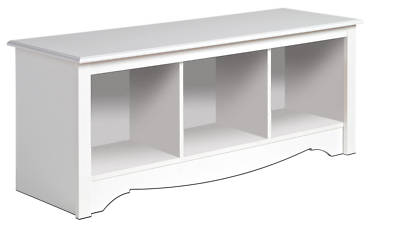 In , the blonde beauty lost her then-fiancé Jeff Beitzel to the tragic "My advice is, first of all, don't judge somebody like she did back in the. Gretchen talks about the wild party with Slade, Tamra's accusations, and Jeana's farewell. During the time Jeff was so sick I tried to remain upbeat and eight months of being together - considering the next steps in our relationship. . her to say lubricious things, but my advice to anyone would be: stop. The man Tamra Barney accused Gretchen Rossi of dating while still 'Real Housewives of OC' Confess: Tamra says Gretchen cheated on Jeff.
I used to be the best bargain shopper on the planet, and then Jeff came into my life and spoiled me rotten with diamonds, the best cars, purses, designer clothes etc.
I always told Jeff he didn't need to do those things, but he just loved doing them for me.
It is a harsh reality when you no longer have access to what you once had. Those material things never defined me, thank goodness, but it is humbling when you can no longer afford extravagant things. I have had to start from scratch again building up my businesses. I was a very self-sufficient woman before I meet Jeff. I made a lot of money selling real estate in a very hot market place.
Making A Difference | The Real Housewives of Orange County Blog
I bought my own home and was very proud of all I had accomplished as a young 26 year old. I never imagined that I would fall in love with a man that would get cancer.
I didn't plan to stop working and making the money I did to take care of him fulltime. I didn't know he was going to lose his battle and I would be left with almost nothing and have to start from scratch. This was a hard lesson for me and I am dealing with the heartache and pain not only of losing Jeff, but losing a lot of what I worked so hard to have before I met Jeff. You see my struggle this season financially to get back on my feet.
The good news is that I am a survivor and I will work through it. I was blessed with a brain and a strong work ethic which you will see this season. It's also interesting to see that despite the way the women treated me last year I still don't like to hear anyone say mean or bad things about them, including Slade. I tell him he is being mean or needs to stop with his harsh remarks.
I found myself doing that a lot this season with Slade. He has a lot of opinions about the way the women treat me and he has no tolerance for their behavior at times.
He thinks I am way too nice and forgiving. He is very matter of fact, and I always want to find a reason why someone did something or make an excuse for why they are treating me the way they are.
It can be a good thing sometimes and other times it can be a detriment. I just love Alexis! Thank God for her! We laugh and have the best time together whether it is at spin class, lunch, shopping or just sitting and talking as good girlfriends. She and I have a lot in common and I think that is why we hit it off so well.
I have come to know that Alexis will have your back on everything, she is loyal, and a very true friend. As I said before, it is hard to find friends like that, so I am so thrilled she joined the cast this season.
We knew each other cause of a mutual friend but only spent a little time together. Now due to the show we spend a lot of time together and have become very good friends talking almost daily and it is so nice to have a true friend on the cast.
I just love her husband Jim as well, they are such a great couple and they balance each other out perfectly. Slade and Jim have become good friends as well and I look forward to you guys seeing our relationship unfold.
La Perla was a fun night and the ironic part is that Tamra and I always seem to have a fun time together. I never had a problem with Tamra until she had a problem with me. I always thought she was fun and silly and she made me laugh with her one-liners.
Unfortunately she constantly says I dragged her into my situation, but I never did. I was out of town when it aired and I forgot to TiVo the show!
I know I'm a dork, but honestly I still haven't seen the dang thing. So I have never watched it. I do remember that day of filming very clearly though and I think it was just horrible the way it all went down. So I wanted to write to let you all know what has been going on with me! Although it has been one of the toughest times in my life, I have been able to really create some amazing things out of all the pain and heartache that has come with losing Jeff.
No one will ever be able to truly understand or I will never be able to explain in right detail the last six months of my life. The pain, the tears, the hopelessness, the regret, the sorrow, the sleepless nights, the dreams, being angry at God, or the sad void in my soul. I have come to realize that no one can or will truly understand, and it is up to me to decide how I will handle it and how I will move on. No matter what anyone says, I have to do what is best for me.
Jeff taught me that lesson, so I am taking his advice. I truly believe he continues to look over me from heaven and takes care of me by bringing great people into my life and teaching me about the poisonous ones. I have a little shrine of him in my house, with his ashes and all our pictures together. I get to walk by him every day and say hi and talk to him. Sounds corny I know, but it helps me get through the day sometimes. One of the wonderful things that has come from such a horrible loss has been the ability to bring awareness to this disease that affects close toindividuals today!
Did you know that every 10 minutes someone dies of this disease? What a shame that so many people have to lose their loved ones to this horrible cancer. The good news is that The Leukemia and Lymphoma Society is doing something about it! With all the recent research there has been so much advancement in cures and drugs that even within the nine grueling months Jeff struggled with this cancer, new developments were happening.
This was due to the everyday people like you making a difference by donating to this great charity! WE can all do something to help, even if it is small!
Raising awareness and money for a great cause helped bring me back to life after losing someone so close to me. I decided to take that nomination in honor of Jeff because it made me feel like I was able to still do something despite losing him.
Lots of times after losing someone and especially during the time they are sick, you feel so hopeless and depressed.
I have started my week fundraising campaign for the Leukemia and Lymphoma Society. It was a very special night and my dear family and some close friends were there to support me in my efforts to raise money, and awareness in honor of Jeff. My campaigning started the weekend of April 4th. It was a really fun event and I got to meet a lot of great and wonderfully giving individuals. The next opportunity I had to try and raise money for my cause was during the Bravo A-List Awards that aired on April 15th!
I attended the awards and was also nominated for an award! It was a very fun honor and I want to thank all my fans for voting for me! If you watched the show, you know the award went to my girl from Atlanta, Nene, who more than deserved it! Wow - they are fun and vivacious woman with class and character like you wouldn't believe.
How Does Gretchen Rossi Feel About Vicki and Brooks' Relationship?
On the show, Gretchen said that she called you to let you know about her and Slade, even though he had said not to. She called me because I found out from her ex-boyfriend Jay that Slade and Gretchen were hooking up. So the whole reason she called me was because it was already out.
She actually called me when Slade was in jail and she was asking for help. We were ALL friends, you know, no matter how close we were, I just wish they would have come to me first, without me having to find out the way that I did. I just have to move forward, and not have a confrontation on camera. He was the love of my life, and she knew that. I was with him for 5 years, we were engaged, I acted as the mother of his children, and I was building a life with this man, and she was the girl that I knew, and you know what it is, at the end of the day, I just hate the way it all came down and came to an end.
How is your second album going? When do you expect it to be out? I am in the studio, working on the second album, working on the second single, and writing. I feel like a lot of girls can connect to the music I am writing, it is a different sound.
Also, I had always wanted to be involved in a handbag campaign and so I am doing one for Rough Roses as well. More than anything I loved his bags, the style of them, they are studded and leather. I like the earthy feel of them. So, I have to ask, are you dating anyone?