Justin woolley meet me in montana
omarcafini.info - Mines, Minerals and More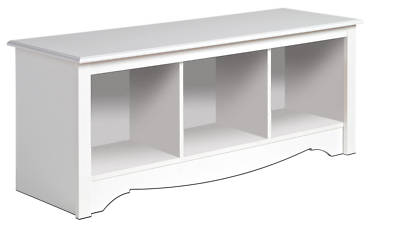 NISD Middle School Time Trials (MS), Justin, TX, Gene Pike Middle School. Opening Night .. KVAC Meet @ Mt Blue (HS), Farmington, ME, Mt. Blue HS .. Bellingham & Lynden @ Sedro-Woolley (HS), Sedro-Woolley, WA, Northern State. Compiled by John Woolley and Gerhard Peters. You've never given up on me because you know I'll never give up on you. The people I meet along the campaign trail don't always make the headlines; the nurses and And I'm going on now to campaign in Montana, South Dakota, and Puerto Rico. Martins, L.L., Gilson, L.L., and Maynard, M.T. Virtual teams: What do we know Young Ji Kim, David Engel, Anita Williams Woolley, Jeffrey Justin Cheng, Jaime Teevan, Michael S. Bernstein Can You See Me Now?.
This fall we welcome back members of the Class of Fiftieth and sixtieth class reunions are held during Commencement in May. Members of the Class of include from left to right front row: Dan Gratton, Jocelyn J. Jay celebrates his ninety-third birthday this April. She knows where to place marching bands, dancing divas, and prancing horses.
And she always knows when to bring along a box of donuts as a thank you. A Great Falls native who attended UM in the early '70s, Sharon worked in the alumni office for five years, serving as office manager, program coordinator, and once as a tour guide to Ireland. Five years ago Sharon became a licensed real estate agent and today works for Lambros Realty. Her community volunteer hours are legend.
She currently serves on both the advisory board and the foundation board for Community Medical Center, as well as on the board of directors for the Missoula Area Chamber of Commerce and the UM rodeo team. For twenty years Sharon has attended Sentinel Kiwanis meetings, serving as secretary, vice president, president, and lieutenant governor.
Sentell is the newest Grizzly in the family. Her smile is as huge as her heart. All recipients honored at Charter Day ceremonies are pictured in the photo above right: I was delighted that a St.
Louisan—Steve Petersen—was selected as a Distinguished Alumni. I have sent him a note of congratulations.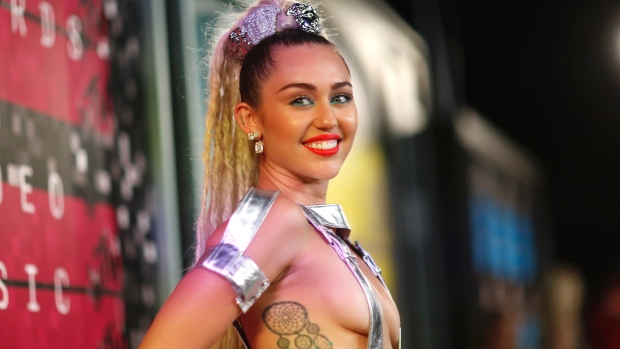 Cecelia is a retired pharmacist from the Veterans Administration Hospital and lives in Helena. Susan is a pharmacist at Benefis Healthcare in Great Falls.
Bibler, that appeared regularly in the Kaimin during the s. Richard attended Homecoming and enjoyed a mini-fiftieth reunion with other members of his class.
They met square dancing with the Royaleers. Hank and Sue celebrated their anniversary with their children, grandchildren, and great-grandchildren at a summer gathering at Fairmont Hot Springs. The Schlueters then enjoyed a Russian cruise, traveling between St. They recently settled in Battle Ground, Washington, to be near family. Check our Web pages for ticket and event information: Richard presided over the high-profile Freemen cases, and more recently, the coal-bed-methane development in southeastern Montana and northern Wyoming.
We looked behind us and there was Benny the Bull.
Alumni Notes
He jumped over the seats and grabbed and hugged me. Everyone around was going crazy wanting to get pictures. It reminds me of home. He has been in the hospitality and club business in California since his UM graduation.
Sue was noted for her outstanding service to interior design education and to the profession of interior design. A featured speaker for community and professional organizations, she writes, presents seminars, and updates Web sites for the design industry. Bill retired from the Montana Department of Transportation in as district administrator after a thirty-two-year career. His oldest son, Sean, is a freshman at UM. Ken has worked for the Forest Service for thirty-seven years.
He enjoys writing short articles for publication and personal enjoyment, hunting, skiing, and observing nature. A retired Peace Corps volunteer, Bill was responsible for a forest tree nursery project in the high altiplano region of central Peru during Keith has practiced at Dorsey and Whitney in Great Falls since Tim also is on the board of directors for the Challenger Energy Corp.
He has more than thirty years of technical and executive leadership in the energy business. The past six years I have also been pastor at the Methodist churches in Chinook and Harlem.
Researchers also will provide diagnostic services and make recommendations for children with the disorder. The business also provides environmental monitoring systems, research, and planning services. An employee at Kleinfelder, Inc.
He has an extensive background in drilling and logging techniques in soil and hard rock, in surface and subsurface geologic interpretation, and in geophysical well logging.
For too long, too many Americans have felt invisible in their own country. Well, you've never been invisible to me. I've been fighting for you my entire life. And I want you to remember, we are in this race because we believe that every single American deserves quality, affordable health care, no exceptions. We are in this race because we believe everyone deserves a shot at the American Dream, the opportunity to work hard at a good job to get ahead, to save for college, for a home, for retirement.
To fill the gas tank and buy the groceries with a little left at the end of each month; to build a better life for you and your children. We are in this race because we believe this new century poses new challenges to meet and new opportunities to seize, if we only had a president ready, willing and able to lead.
To turn the climate crisis into an energy revolution and create million of new jobs; to turn the risks of the new global economy into the rewards of new prosperity shared by all of our people. We are in this race because we believe it will take a Commander-in-Chief with the strength and knowledge to end the war in Iraq safely and quickly, and a president with experience representing the people of the United States in more than 80 countries to restore our leadership and moral authority in the world.
And yes, we are in this race because we believe America is worth fighting for. This continues to be a tough fight. And I have fought it the only way I know how - with determination, by never giving up and never giving in. I have done it, not because I wanted to demonstrate my toughness, but because I believe passionately that for the sake of our country the Democrats must take back the White House and end the Republican rule.
This country needs our combination of strength and compassion to help people struggling with their bills, living the hard reality of everyday life, in need of our leadership on issues from health care to energy to Social Security. That's why I'm still running and that's why you're still voting.
And I'm going to keep standing up for the voters of Florida and Michigan. Democrats in those two states cast 2. That's why I'm going to keep making our case until we have a nominee, whoever she may be. It is especially sweet tonight because Kentucky has a knack for picking presidents.
This state delivered two terms to a president named Clinton.
And it's often been said, as Kentucky goes, so goes the nation. Neither Senator Obama nor I have won the delegates required to secure the nomination. And because this race is so close, still separated by less than delegates out of more than 4, neither Senator Obama nor I will have reached that magic number when the voting ends on June the 3rd.
So, our party will have a tough choice to make. Who is ready to lead our party at the top of our ticket?
Meet Me in Montana (Dan Seals & Marie Osmond Remake by Tyler Barham & Cassey Walker)
Who is ready to defeat Senator McCain in the swing states and among swing voters? Who is ready to rebuild the economy and the war in Iraq and protect our national security as Commander-in-Chief?
Who is ready on Day One to lead? There are so many Kentuckians that I want to thank. I want to thank my friends in labor for standing by us every step of the way. I am grateful to the Kentucky Veterans for Hillary and honored by your support and your service. I want to thank my chairman, Terry McAuliffe, and my family.
I am so grateful to the outstanding staff, volunteers and supporters in Kentucky and in Oregon and across America who have worked so hard. Now, I have one more request to all of my supporters tonight, to the people I've met along the campaign trail, to everyone who has knocked on doors and volunteered and put up signs and donated to this campaign.
Keep standing up for what you believe is right, because that is exactly what I'm going to do. People ask me all the time, how do you keep going? Well, it is you who keep me going. And tonight, I'm thinking about all of the women I've met who were born before women could vote.
Just this week, I met year-old Emma Hollis, an African-American woman, she has seen so many barriers crumble and fall in her lifetime, but she is not finished yet. She has been volunteering out of our campaign office in Covington to help our campaign break the highest and hardest glass ceiling in the land.
I'm thinking about Andrea Steagall, a strong and composed young woman, 20 years old, who drove across Kentucky to meet me. Her husband, Justin, is deployed in Afghanistan.
The Montanan - The Magazine of The University of Montana
And she told me how important it is that we have a president who will always stand up for our veterans. And I am honored by her support, and by her family's service and sacrifice. And I'm thinking again about Dalton Hatfield, the year-old from Kentucky, who sold his bike and his video games to raise money to support my campaign. And then he asked others to give, too, and he was able to really give me a boost.
And this week, I finally had the chance to meet him in Prestonsburg and to say, Dalton, thank you so much. That's why I'm in this race, to fight for your future, and that's why whatever happens, I'll work as hard as I can to elect a Democratic president this fall. The state motto of Kentucky is, "United we stand, divided we fall.